Red Joe Missy
---
2011 AQHA Bay Mare, "Vidalia"
"Vidalia" is a wonderful Pitzer bred bay mare and is always the first to greet you at the gate. With Watch Joe Jack and Mr. Baron Red on her papers, she produces very desirable foals that you won't be able to find just anywhere. We call her Vidalia because of her sweet demeanor (and it's a great song!). She is incredibly friendly and enjoys being loved on. Vidalia has a classic and stout ranch horse look, complimented by a long mane and tail.
Vidalia is bred for a 2024 foal to JCM Paddys Docline, we are excited to see this cross of Paddy's Irish Whiskey and Pizter breeding!
---
2023 Bay Filly, by JCM Paddys Docline
"Panama," the sweetest filly this year, is incredibly smart and easy to work with. She's the first one to meet you in the pasture, and is shaping up nicely. She should have the shape and size to be successful in any discipline!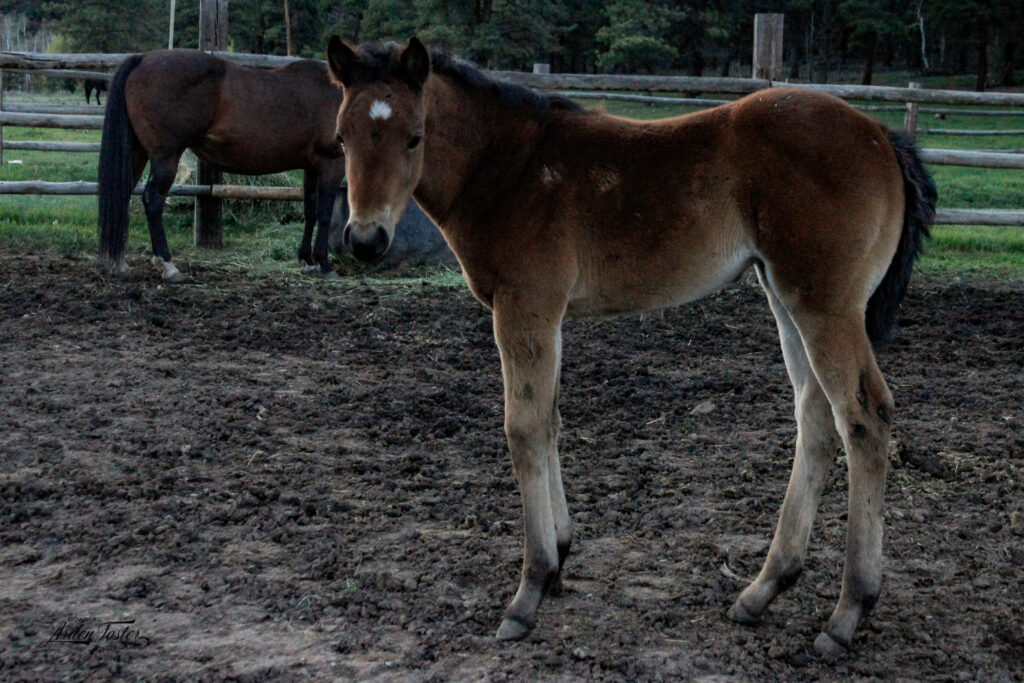 ---
2022 Bay Filly, by LottaShineyCash