AQHA Performance Horses
Performance starts in the promise of the breeding quality, and that's our goal.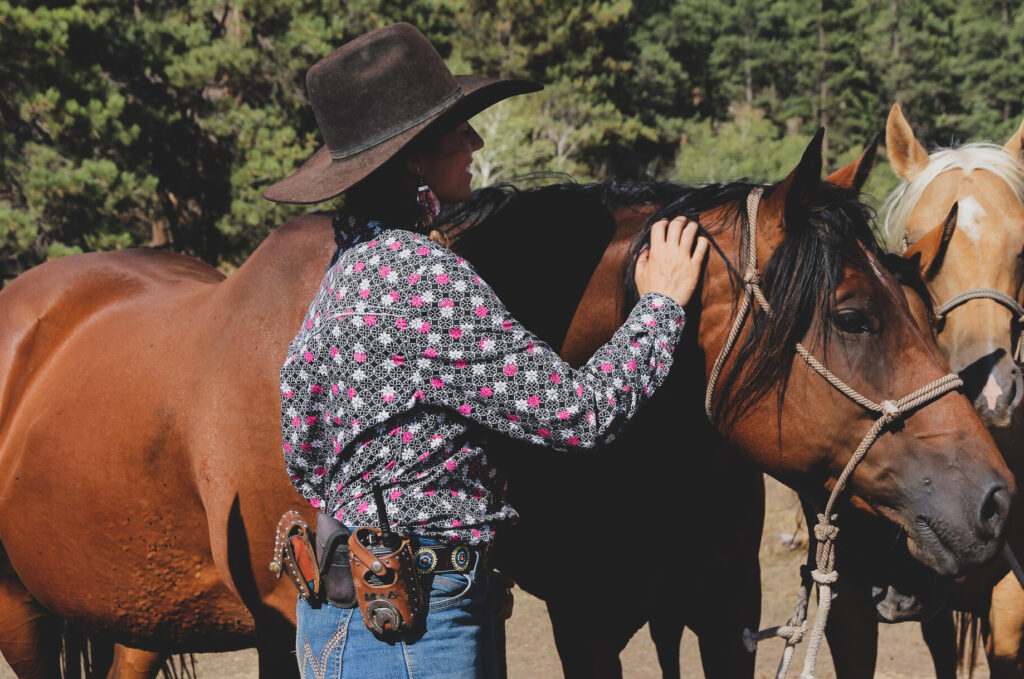 About Us
Here at Rafter 54, We Have Been Working With Horses For Years
Mary-Anne Van Berkum has been around horses since before she could walk. Her family has been in the dude ranch industry since the 1980s, where they have been raising their own AQHA and draft crosses for guest horses. Now, after watching their achievements, Mary-Anne and her partner James have established their own successful breeding program.
James might be newer to horses, but he's not new to business. As a well-educated and successful business person, he has devoted himself to the study of AQHA legends, and has worked with Mary-Anne to create a strong band of mares which produce AQHA Performers in the ranching and riding disciplines.
---