Miss Pauline
---
2014 AQHA Bay Mare, "Pinny"
"Pinny" is a stout-built bay mare with a muscular physique that rivals top producing studs. Her barn name is short for Pinnacle because she has a snip on her nose which resembles a mountain pinnacle. Her exceptional bloodline includes Gallo Del Cielo and Shining Spark. This mare is very shapely and is known for producing great foals. 
This mare is bred for a 2023 foal to Its Tuff To Be Smart , this cross of a Woody Be Tuff and cow bred mare should be a great prospect!
---
2022 Sorrel Stud colt, by LottaShineyCash
"Mac" is already filling our and impressing us with his conformation an mind. Already proving himself a quick learning when imprinted upon, we really see a bright future for this colt.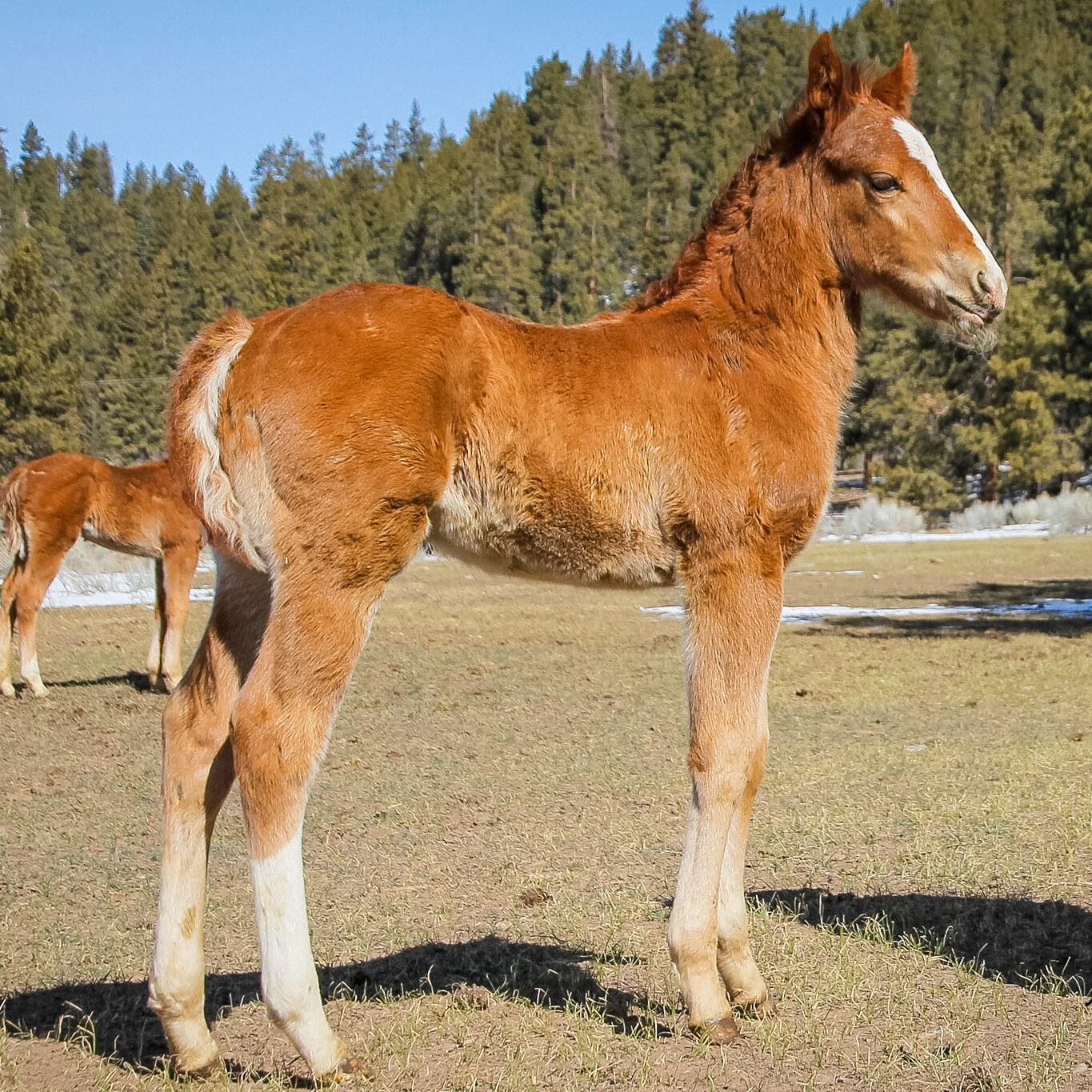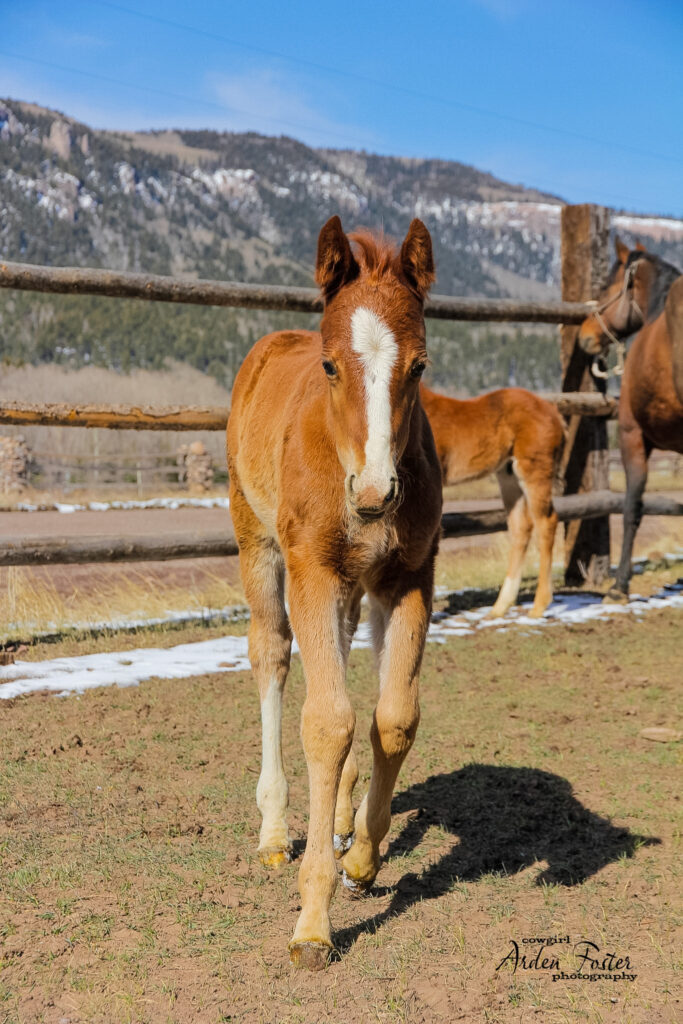 ---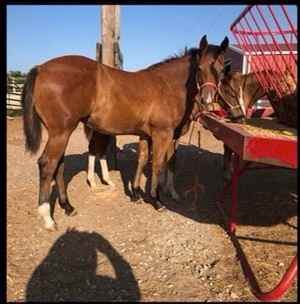 2020 Foal as a coming 2 year old