Jennie Gallo
---
2011 AQHA Bay Mare, "Chiquitita"

"Chiquitita" is a beautiful buckskin mare with the legendary Doc Bar on her papers – something which is hard to find anymore. She also has Gallo Del Cielo and Shining Spark on the top side. World Champion roper Chad Masters recently purchased one of her foals. She is one of the taller mares in our program and is definitely bred for success. She is named Chiquitita after an ABBA song, because of her diva-like personality. She is a true gem, and genuine sweetheart, with the breeding to back it up. Chiquitita is bred to LottaShineyCash for 2022.
Chiquitita is bred for a 2024 foal to JCM Paddys Docline, we are excited about this cross!
---
2023 Bay Stud Colt
Known around here as "Eagle," this colt is long-legged, and catching up quickly in size to the other foals we have on the ground. A curious personality and good confirmation are setting this young horse up for a bright performance horse future!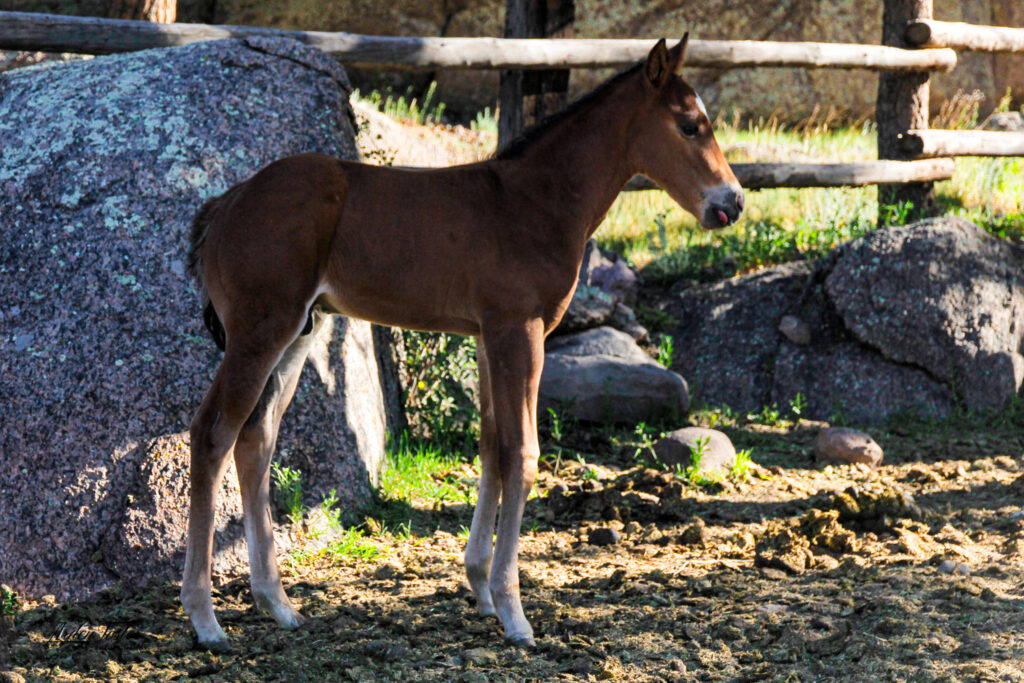 ---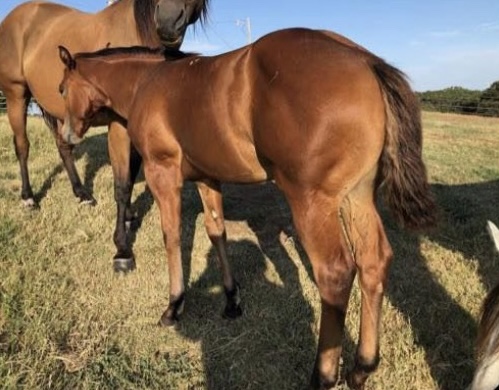 2021 Foal, by LottaShineyCash, at weaning.